Solar Temple Suicides
September 1999
By Rick Ross
In October of 1994 an obscure cult with members in Canada, France and Switzerland committed itself to self-extermination. 53 members of the Solar Temple were found dead at two locations in Switzerland near Geneva. Almost all had been shot in the head (some as many as eight times) and others repeatedly stabbed. An elaborate system was designed by group members and set in place to subsequently burn their remains.
22 Bodies were found at one Swiss site and 25 at another. This included at least five children.
As authorities uncovered the charred remains of Solar Temple members in Switzerland, five more dead devotees of the cult were found in Canada 45 miles from Montreal. This included a Swiss man, his British wife and their 3-month-old son.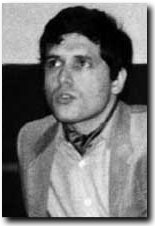 Luc Joret

All the dead were followers of Luc Joret, a 46-year-old self-styled guru and supposed homeopathic healer who lectured about "New Age" theories, nutrition and parenting. Joret, like many cult leaders, told his followers of a coming apocalypse. He explained this would occur through environmental disasters and only the elect would survive.

Joret was born in the Belgian Congo, now known as Zaire. He immigrated to Brussels in the 1970s to study acupuncture and homeopathy and later joined a French group called "Reformed Catholicism." The group's leader was a former Nazi Gestapo officer and it practiced an eclectic mix of yoga and alchemy, suffused with supposed arcane Christian rituals. After the leader died in 1981 Joret took over and set up a network of clubs to recruit new members.

Joret publicly urged his followers to stockpile weapons. Originally the group was based in Canada. However, in 1993 Joret fled Canada after pleading guilty to charges of attempting to illegally obtain guns with silencers.

Luc Joret's body was identified along with the bodies of other Solar Temple members in Switzerland.

Allegations of gunrunning in Australia and money laundering in Canada and Europe swirled around the group. Its leaders Luc Joret and Joseph Di Mambro, 70, lived lavishly and may have gathered a fortune of as much as $93 million from their followers surrendered assets. Di Mambro's final words stated that he had simply "decide[d] to leave this terrestrial plane."

After the initial Solar Temple suicides in Europe and Canada the death toll attributed to the group still continued to rise. In 1995 16 related suicide deaths in France. During March 1997 five more Solar Temple devotees committed suicide at their retreat near Quebec City, Canada.

In early 1998 Spanish police arrested a German psychologist, supposedly just hours before she allegedly planned another group suicide, involving 29 of her followers. This group included 28 Germans, was located in the Canary Islands and believed to be an offshoot of the Solar Temple.

By 1999, 74 deaths were directly linked to the Solar Temple.

Under the influence of Luc Joret the group's adherents came to believe in what they called "death voyages," which through they supposedly would be reborn on a star named "Sirius."

In January of 2002 Switzerland opened a public information center exclusively focused upon religious cults. This was done largely in response to the 48 members of the Solar Temple who died in Switzerland. Gérard Ramseyer, Geneva's cantonal justice minister said, "Those 74 coffins, especially the 11 children's coffins, are still fresh in my mind." Geneva's justice department estimates that there are between 150 and 180 fringe religious groups in French-speaking Switzerland. The new center will attempt to help cult victims, those concerned and generally educate the public.

Notes:

"Cults: In the Reign of Fire" Time Magazine October 17, 1994 By Richard Lacayo

"Remains of the day" Time Magazine October 24, 1994 By Michael S. Serrill

"Spanish Cops Arrest Sect Leader " Associated Press January 8, 1998

"Solar Temple cult worries rise as millennium nears" Reuters, April 26, 1999 By Patrick White

"Geneva seeks to temper influence of cults" Swiss Info/November 3, 2001 By Roy Probert