Satchidananda Charity Funds Inc. -- Officers/Directors 
Note: Larry Gross claims that he disassociated himself from Yogaville after his controversial marriage to Catherine Cheng. However, since his supposed "letter of resignation" (dated April 1999) he clearly continues to hold official positions within Yogaville's enterprises according to official records.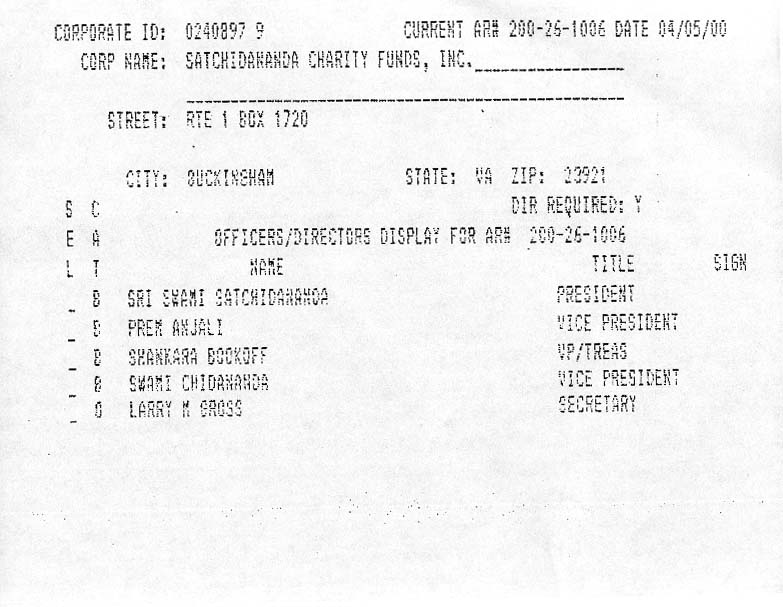 To see more documents/articles regarding this group/organization/subject click here.